Cynthia Bayou Levee Tract, Concord
Monterey, LA 71354
Concordia Parish, Louisiana
Expired Listing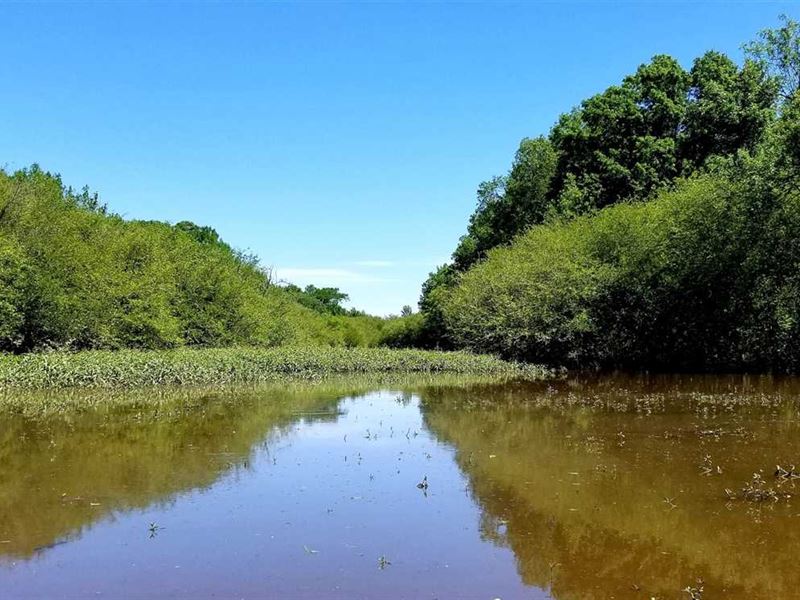 Ranch Description
Property ID Laconcca26

The Cynthia Bayou Levee Rd splits this property down the middle. On the Eastern half there is a water well that will pump directly in to Pandora Lake. This shallow 2-3 feet water area can be filled during the early duck season if it is during a dry spell. There is also a drain that can be opened to lower the level if needed. Tucked behind some cypress trees the 16 foot long handicap accessible duck blind sits. This blind can double as a deer stand since its location is under mature oaks and close to a heavily traveled wildlife corridor. This eastern side of the property is protected from the flooding river and has a narrow ridge that an off the grid campsite could be set up next to the water well. On the Western side of the levee is a deep 6-8 feet borrow pit that extends the length of the property. When Black River gets out of its bank this body of water gets restocked with fish and holds water year round. Over 1,300 feet of Black River water frontage will provide ample fishing opportunities year round.This property sits next to CRP land and AG fields which provide excellent cover and food for deer. Wildlife of all sorts use this property regularly, so hunting and trapping opportunities abound here.

Give me a call or email and I will discuss this property further. or email me at Email listed above.

To see a list of all our properties, please visit Link listed above /.