19 Acre Tree Farm W/ Creek
190 Canada : La Suiza De Turrialba, Costa Rica
Expired Listing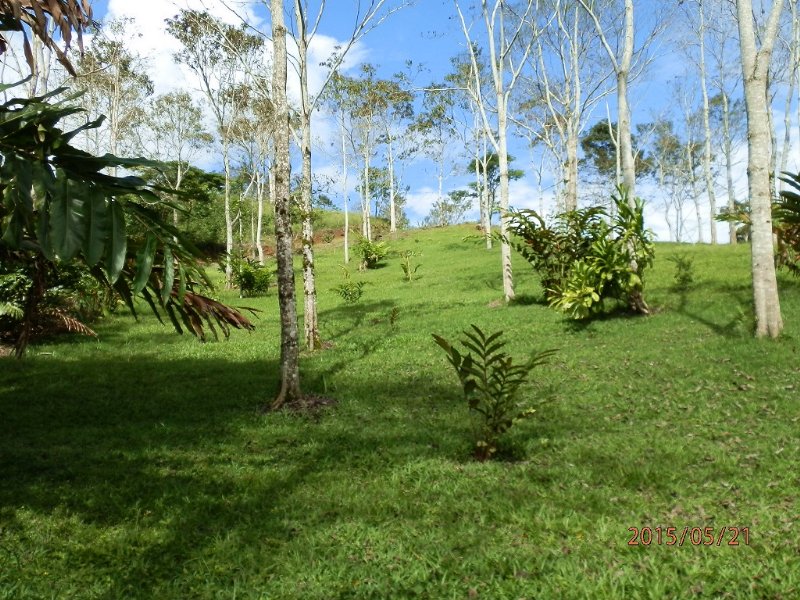 Ranch Description
Scenic 19 acre tree farm with many laurel trees, which are good for furniture, cabinets, and building.Many young oak tree have been planted and cas trees. A crystal clear creek, a 1500 sq ft rancho,( that could easily be turned into a house) with grand views. Road runs all along one side of the property ( for over 1/4 mile or 1 k) from beginning to the end of the property..

The Rancho is about 1/2 way along the property. There is also a storage building. From the higher end of the property you can see Angusto Lake.

Spring drinking water from the mountain is piped to the rancho..

Private and quiet area. Easy access from the paved street- approximately 2 k on a gravel road.

Near the village of Canada with a walking bridge over the river to the main part of the village.

Good view of the Turrialba Volcano and the surrounding mountains. The area is dotted with small farms, such a beautiful site. The weather is mild and the area stays green all year..

You are a short distance from the town of LaSuiza and just a few miles out of Turrialba.

The Catie University, a botanical university, is less than 10 miles away.