Have Your Own Hunting Escape
County Rd B : San Luis, CO 81152
Costilla County, Colorado
Expired Listing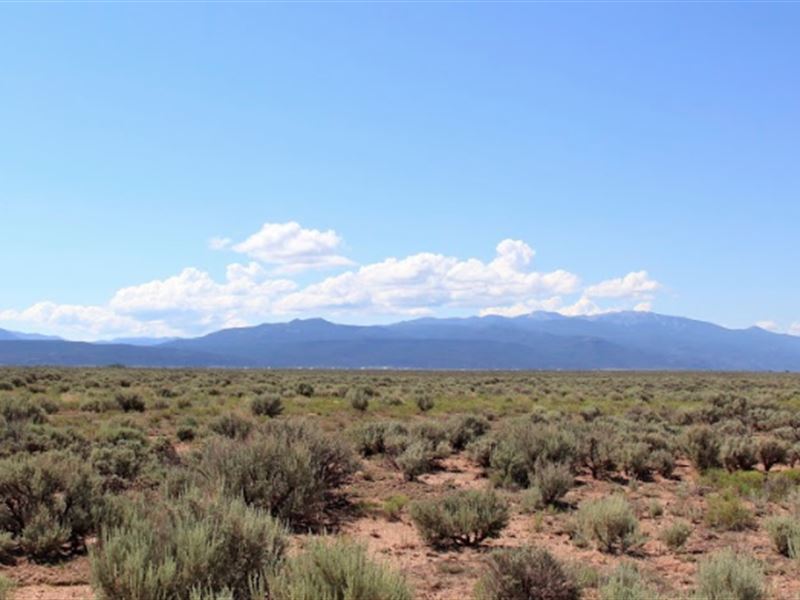 Ranch Description
Have Your Own Hunting Escape or Ranch on this 40 Acres in Costilla County, Colorado.

Own 40 acres with stunning views of the nearby mountains that is close to great hunting, fishing, hiking, mountain biking and so much more. This property is surrounded by the Colorado wilderness and several farms. It's a great place to get away and enjoy the fresh air and mountain views. Only a few hours from some major cities, so it's a great escape that you can get to easily.

Take a look below to see all of the amazing things Costilla County has to offer and get ready for some outdoor adventures. If you are looking to escape the hustle and bustle of the city this is definitely the place to do it. Make payments or get a discount for cash - either way this property is a fantastic deal. Get in on the booming property market for only a month and have a property for recreation or build a home.

It's not too far from town when you need to stock up:

San Luis, CO (23 Mins / 17.9 Miles)

Alamosa, CO (1 Hr / 51.8 Miles)

Santa Fe, NM (2 Hr, 21 Mins / 122 Miles)

Pueblo (2 Hr, 7 Mins / 128 Miles)

Check out the picture of some nearby property and imagine getting to spend all your free time enjoying these stunning mountain views.

Have questions? Call, text or email me.

Address: County Rd B, San Luis, CO 81152, Usa

4 Corner GPS Coordinates:

Nw Gps: 37.0512, -105.5833

Ne Gps: 37.0512, -105.5743

Sw Gps: 37.0493, -105.5833

Se Gps: 37.0495, -105.5743

Zoning: Residential - Can build a house, has to be 600 sq feet or larger / manufactured home '76 or newer. Could put solar panels on the property (with permit). Can have penned in chickens. Can put gardens on the property.

Mobile Homes are allowed.

Camping & RVs: Camper trailer & camping & RV - 14 days in 3 month period - 56 days in the year (if more, would need septic source & water)

Pricing:

Discount Cash Price: plus a document fee, or alternatively…

Owner Financing Price: down for the doc fee ( non-refundable ) and in equity for a total of down. Monthly payment: /Mo.

No prepayment penalties and NO hidden fees. We are flexible and can make this fit any budget if you can meet our minimum downpayment and monthly payment for this property. Eric and I are family men and enjoy making land ownership available to families like ours who want to make memories for years to come. we can owner finance with a land contract. If paying in cash, we can transfer with a warranty deed and guarantee a clean title.

CONTACT Kristy Today.