Make Your Weekends Great Again
9213 Gardner Rd : Blanca Rd, CO 81123
Costilla County, Colorado
Expired Listing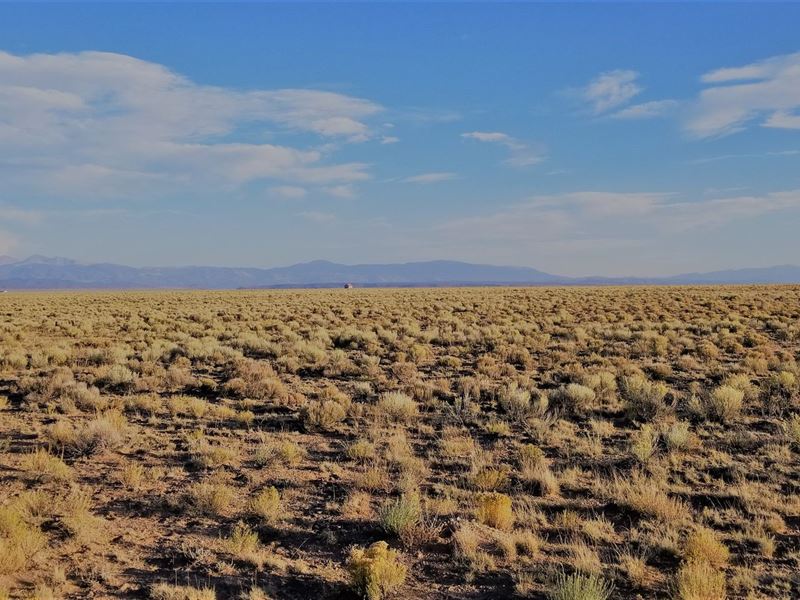 Ranch Description
Make Your Weekends Great Again When You Own This 10 Acre Property in the Colorado Mountains.

This 10 acre property is a rare and affordable find at the base of Mt. Blanca. You can wake up each day watching the sunrise over the mountains, and sit on your porch and watch it set that evening. Power lines are available in portions of the development, or you can choose to go off grid and have solar wind or a generator. Whether you want to build a tiny home (600 sq feet is the minimum), your dream cabin, or just come up with the RV or tent and get away on weekends, this is a great place to do it. You'll have easy dirt road access that is well maintained by the county.

Costilla County is a small county with only 3,600 people living here full time. The area is popular for farming and raising cattle and poultry. There is plenty of open land filled with natural beauty and wildlife that you and your family can enjoy for generations to come. Mt Blanca, Mt Lindsey and Red Mountain are stunning backdrops no matter which way you look. The county has lakes and rivers to fish and kayak, and plenty of spots to camp, ski, snowboard, and hunt.

This property is perfect for someone that wants to make a great investment in property and wants to be able to use it often. 10 acres will offer you plenty of space to do whatever your heart desires. Use it as your mountain headquarters to camp and then explore the area, hold on to it as a future investment, or start dreaming about your dream retirement cabin.

The whole family will love getting to spend time on this gorgeous property. Reach out with any questions about the property or our easy financing terms. We offer our properties with NO credit check or hidden fees. What you see is what you get. a month and you will OWN this property and be able to keep it in the family for generations to come.