42.42 Acres Rv / Mobile Lot
Lcr 607 : Mart, TX 76664
Limestone County, Texas
Expired Listing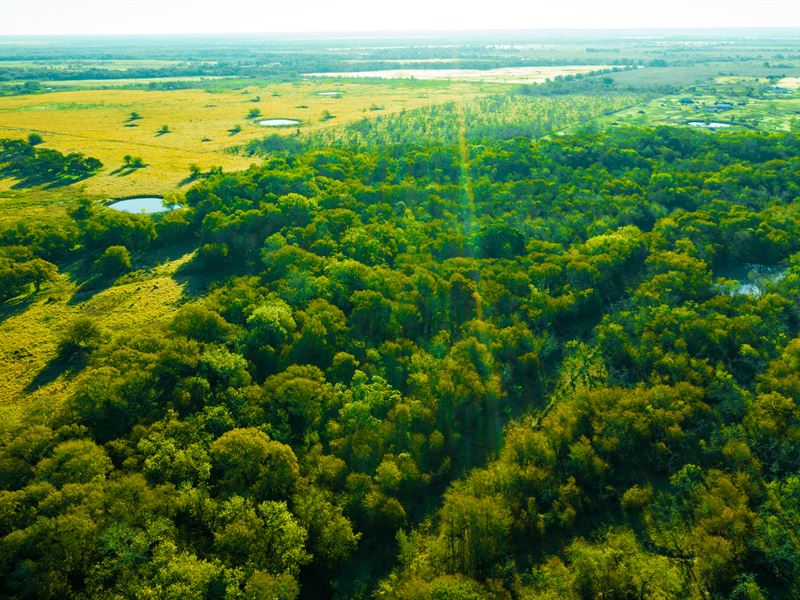 Ranch Description
Be Sure To Visit Our Website To Enter Our Free Land Giveaway Contest. The Winner Will Be Drawn On Christmas.

Owner Finance: down, then /month for 120 months

(Plus / month service fee and / month property tax)

Cash Discounted Price: non-refundable deposit secures this property. Deposit will be counted toward purchase price.

Property details:

Elegment ID: Tx_Thornbird04

State: Texas

County: Limestone County

Address: LCR 607, Mart, TX 76664

Gps: 31.52302, -96.75482

Size: 42.42 Acres

Dimension: 1278 ft x 1446 ft

Parcel Number: R45369

Title: Free & Clear, Warranty Deed

Zoning: Residential/Agricultural

Terrain: Flat with trees

Taxes: per year

POA: None

Road: County Road

Electric: Navasota

Water: Tricounty

Sewer: Need septic

Phone: Dish network

Internet: Dish network

Trees: wooded, secluded, privacy

FEMA Flood Zone: not in Fema Flood Zone

RV's: RV is allowed

Mobile Homes: mobile home is allowed

City Limit: Property is Outside of the City Limits of Groesbeck, Tx

Legal: A530 WM Smith, Acres 42.42

Note: This ranch is fenced with combination lock. Before your visit, please call our sales team for gate code access.

The Property:

This property features gorgeous native rye grasses that bloom in the March & April springtime and native Bluestem grasses in the Summer & Fall that provide nutrient-rich feed for cattle & livestock. Stock ponds are featured on at least two lots in this development making an excellent camping retreat.

Light restrictions have been introduced to protect your investment and privacy on the land. Property shall be used for Residential, Ranching or Agricultural purposes. No Commercial or Industrial uses or uses as junkyards or salvage yards shall be permitted. This property is excellent for a variety of uses:

Develop your own country home under the stars and incredible landscape.

Build a cabin for your own private camping retreat.

Bring your own Tiny Home, Mobile, or RV and live off the land at you pace.

Develop a garden, farm or bring livestock to the property.

Build a shop.

Bring the family and imagine yourself settling in for a truly unique Texas experience. Relax, take it slow and after the sun goes down, watch an unforgettable panoramic view of the stars you haven't seen in a long, long time.

Electricity Service: Navasota Valley Electric Cooperative, Inc.

Water Service: Tri-County Water Supply. Only Tap-In Fee to establish service along with a Deposit.

Sewer Service: 3 Septic, Llc.

Major Local attractions nearby include:

Only 20 Miles away from BSR Wakeboarding Park and Surf Resort, a very popular local attraction open throughout the summer & early fall drawing crowds from Houston, San Antonio and Austin. Hyped for as one of the Cleanest Water Parks in Texas, Bsr's campus includes log cabin rentals, a dedicated wake-boarding cable-park, 2 mile lazy river, and the world famous "Royal Flush" water slide that gives thrill seekers plenty of airtime for action shots.

Only 18 Miles away from Magnolia Market at the Silos, Based on the hit TV Series "Fixer Upper" featuring Chip and Joanna Gaines - this day market is the interior designer's dream. There's a wooden teepee to adventure under, and beds filled with seasonal produce and flowers. It's also home to Magnolia Seed + Supply, a little garden shop that sells gardening tools, flower-growing kits for the kiddos, fairy garden supplies, and unique vessels to plant in.

Only 5 Miles away from Read's Butcher Shop, a very unique local Butcher and Grocery Store that will hand-deliver your check-out to your car every single time. Not only do the prices beat your main grocery store chains like Kroger, H.E.B., etc. but the service is quite unique with an old school flair.

Nearby Cities & Points of Interest:

17 minutes to Groesbeck City Park Disc Golf

19 minutes to Groesbeck, Tx

19 minutes to Groesbeck Middle School

20 minutes to Brookshire's

22 minutes to Groesbeck High School

26 minutes to Fort Parker State Park Lake

28 minutes to Baylor University

35 minutes to Waco, Tx

36 minutes to Walmart Supercenter

37 minutes to Ridgewood Country Club

43 minutes to Lake Limestone

47 minutes to Lake Waco

1 hour 52 minutes to Dallas, Tx

2 hours 3 minutes to Austin, Tx

2 hours 47 minutes to Houston, Tx

is a land investment company. If you are interested to become our business lending partner, contact us for more information.