Humboldt River, Ez Access, $777/Mo
Old Emigrant Rd : Lovelock, NV 89419
Pershing County, Nevada
Expired Listing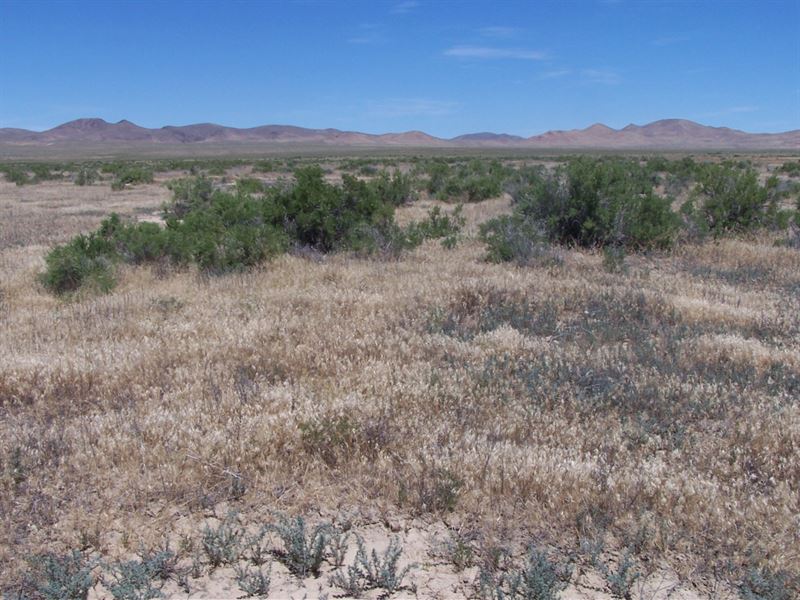 Ranch Description
Here's my 4th and final parcel (lots 4,5, and 6 were sold).

This a rare 40.02 acres parcel approx 10 minutes from the center of Lovelock.

The parcel is 15 miles south of Rye Patch Reservior.

The city of Lovelock is the Pershing County Seat.

Lovelock is less than 2 hours from Reno.

The land terrain is a mix of level to rolling.

Access to this parcel is via Old Emigrant Road and can driven to in any type of car.

The Land Area is gorgeous and pristine, and offers magnificent views to every direction - See many actual pictures in gallery above.

The parcel is approx 300 yards north of Humboldt River.

Be sure to open all the maps attached in files at the bottom of listing, under "Land Maps & Attachments".

Parcels of this quality are rarely seen at this low price. The close proximity to Lovelock is a very nice "plus"... this land is not in the middle of nowhere like a lot of NV land you'll find listed.

Buy with confidence... I'm a Pro - not a novice. I've been in the land business for close to 20 years, with thousands of properties sold.

Here Are The Terms:

Purchase price is get started: A Down Payment of + Closing Costs of is to be paid via Paypal.

I will email the buyer a Paypal invoice for upon being notified you are ready to purchase this land.

Remaining balance of financed via Contract for Deed with 2 options to choose from:

A) 12 monthly payments at 0% interest. Monthly payment of 24 monthly payments at 3.5% interest. Monthly payment of will add to monthly payment for prepayment of property tax.

A Warranty Deed will be issued upon completion of payments

Property Information:

Parcel Number Pershing County

Coordinates, front of parcel: 40.288045, -118.403299

Legal Description: Lot 12, Sec 17, T28n, R32e, Mdb&M, File No. 355621

These lots were surveyed when the section was subdivided.

Size: 40.02 Acres. Parcel dimensions are approx 750' X 1,391' X 1,492' X 1,931' feet.

Terrain: Level to slightly rolling.

Access: Great access via Old Emigrant Rd.

Zoning: Residential, farm, ranch, and many other uses.

This land is off-grid. There are no public utilities.

Water: Common options for household water would be: A) Drilling a well. B) Have it hauled to a storage tank.

You have rights to drill one well of up to 1,800 gallons a day.

Sewer: By installing a septic system.

Electric: Via Solar system.

Time Limit to Build: None

Association Dues: None

Title: We always guarantee a free and clear marketable title.

Annual taxes: Taxes are paid current.

There are No HOA or POA dues and no time limit to build.

Title is free and clear and our taxes are always paid on time.

DISCOUNTS: A Discount of is offered for paying Cash.

When/if ready to buy, these are the steps of the purchase process:

1. Buyers email me their full name and address.

2. I then prepare the contract and email it along with the Paypal invoice for the initial amount to get started.

3. That payment must be submitted promptly, and I then mark the Listing Sold.

Note:

There is no pressure to buy. Please don't send an email saying you are ready to proceed, if in fact you're not...I'm a very busy guy, "Drills" are unwelcome and unnecessary.... I have sold thousands of properties, so I know how to do this :)

Also note:

I encourage my buyers to use the land while on contract, enjoy it, make small improvements, etc.

To be perfectly clear, in no uncertain terms... I am selling "vacant Land" - not entering into a "Landlord-Tenant" relationship...

That being said, if your intention is to start living on this land right away - then you must also pay for it in full right away - 100% use requires 100% ownership.

I need to mention this because I've had a few folks who presumptuously assumed since they paid a few hundred dollars to get into a land contract, they can now "move right in" and do as they please...

Do not copy content. Pictures are the sole property of , and are protected under current United States Copyright laws.