Prime Ag/Res Land, Power, $395/Mo
Lacrosse Road : Newberry Springs, CA 92365
San Bernardino County, California
Expired Listing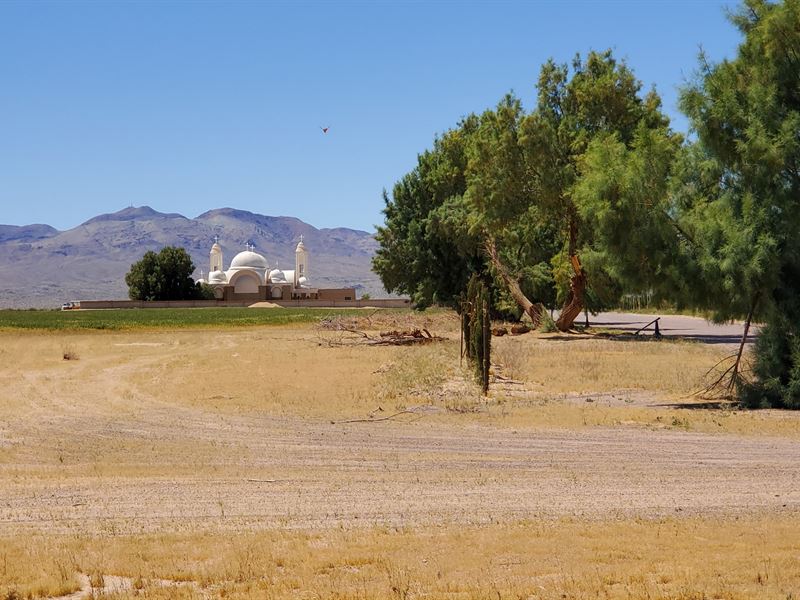 Ranch Description
Here's an amazing parcel, one of the nicest we have ever owned in Newberry Springs.

This won't last. Please go see the parcel as soon as possible - I guarantee you will be impressed.

Be sure to also open the maps attached in files below, right under Land Maps & Attachments.

This 10 Acres is located near Saint Anthony Coptic Orthodox Monastery and has super easy access.

The parcel has 330' feet of road frontage on the south side (Lacrosse Road).

There are neighbors on adjacent parcels and power is on the street.

Site built and Mobile homes are allowed.

This is a prefect parcel for a small farm.

Water is plentiful here and soil is fantastic for agriculture. There are orchards right across the street from the parcel and several more in the close vicinity.

Water would be by well, and sewer by installing a septic system.

Assessor Parcel Number is 0540-0000

Legal Description: Parcel MAP 4098 Parcel 2

Coordinates to Southwest Corner: 35.023514, -116.685383

Annual taxes are only Price: get started: A Down Payment of + Closing Costs of is to be paid via Paypal.

I will email the buyer a Paypal invoice for upon being notified you are ready to purchase this land.

Remaining balance of financed via Contract for Deed with 3 options to choose from:

A) 20 monthly payments at 4% interest. Monthly payment of 30 monthly payments at 5% interest. Monthly payment of 40 monthly payments at 6% interest. Monthly payment of will add to monthly payment for prepayment of property tax.

Cash buyer gets a discount.

A contract for deed will be sent to buyer upon receiving the Down Payment.

A Grant Deed will be issued upon completion of payments.

There are No HOA or POA dues and no time limit to build.

Title is free and clear and our taxes are always paid on time.

Note:

I encourage my buyers to use the land while on contract, enjoy it, make small improvements, etc.

I want to sell this land, however, I am not interested in becoming a "Landlord" with "Tenants"...

That being said, if your intention is to live on this land right away - then you must also pay for it in full right away - 100% use requires 100% ownership.

I need to mention this because I've had a few folks who presumptuously assumed since they paid a few hundred dollars to get into a land contract, they can now "move right in" and do as they please...