Nice Prime Ag/Res Land, $380/Mo
Wood Canyon Rd : San Simon, AZ 85632
Cochise County, Arizona
Expired Listing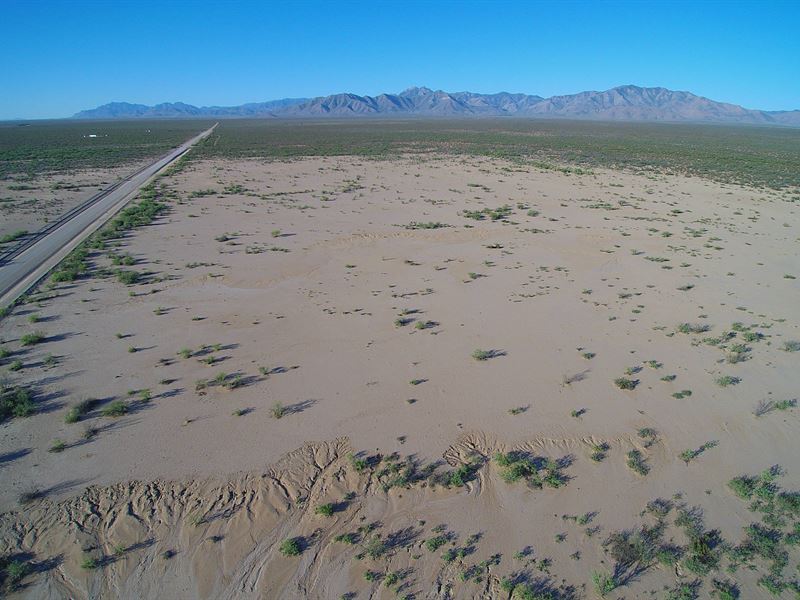 Ranch Description
First parcel was sold. Here is the 2nd parcel of 3 properties I own on Wood Canyon Road in San Simon, Arizona.

I acquired these via a Legal Tax Foreclosure through an attorney. Free and clear title is guaranteed. This is very important.

The parcel has 1,155' feet of road frontage on Wood Canyon Road.

Power Is Only 600' Feet From Property Line.

Easy Access In Any Type Of Car - 5 Minutes From I-10

The Parcel Is Not In Flood Plain.

Sewer is by installing a Septic system.

This is prime land for agriculture - rich soil - high water table - great climate.

This Land Is Perfect For Growing Hemp/Pistachio/Pecan, Etc.

Cochise County is now designated as an ''opportunity zone'', as many areas have throughout all 50 states. This should potentially re-energize the county, increase desirability for developers and investors, and ultimately resulting in increased land values.

I've been selling land in southern AZ for nearly 20 years. You will NOT find a deal like this again - No Exaggeration.

In pictures gallery above you will see actual pictures taken at the parcel on 2 occasions, as well as 4 drone pictures of the land.

In files attached below there are several maps you can enlarge (right under Land Maps & Attachments).

I priced this at per acre, which is a deal you won't be able to match.

RU-4 Zoning is the best zoning there is as there are NO restrictions.

This is a Special find to keep for generations to come.

Cochise County APN 304-55-001E

Lot 1E, Located in E1/2 of E1/2, Section 12, T14s, R30e, as shown on Map 55, Book 304, Cochise County Recorder's Office and containing 25 Acres.

Parcel Dimensions are 1,155' X 1,320' feet.

Coordinates to NE corner: 32.226250, -109.227681

This 35 acres parcel is offered under the following terms:

Purchase price is get started: A Down Payment of + Closing Costs of is to be paid via Paypal.

I will email the buyer a Paypal invoice and contract upon being notified you wish to purchase this land.

Remaining balance of financed via Contract for Deed with 4 options to choose from:

A) 12 Months with 0% interest, monthly payment of 24 Months with 3% interest, monthly payment of 36 Months with 5% interest, monthly payment of 48 Months with 6% interest, monthly payment of Warranty Deed will be issued upon completion of payments.

Annual taxes are Buyer will add to monthly payment for prepayment of property tax.

There are No HOA or POA dues and no time limit to build.

Discounts:

A Discount of is offered for paying Cash.

Again - this land was purchased via Legal Tax Foreclosure. Title is as free and clear as it gets.

Important Note:

I encourage my buyers to use the land while on contract, enjoy it, make small improvements, etc.

I am selling vacant land - not entering into a "Landlord/Tenant" relationship...

That being said, if your intention is to live on this land right away - then you must also pay for it in full right away - 100% use requires 100% ownership.

I need to mention this because I've had a few folks who presumptuously assumed since they paid a few hundred dollars to get into a land contract, they can now "move right in" and do as they please...