Town Center Residential
Schofield Road : Clermont, FL 34714
Lake County, Florida
Expired Listing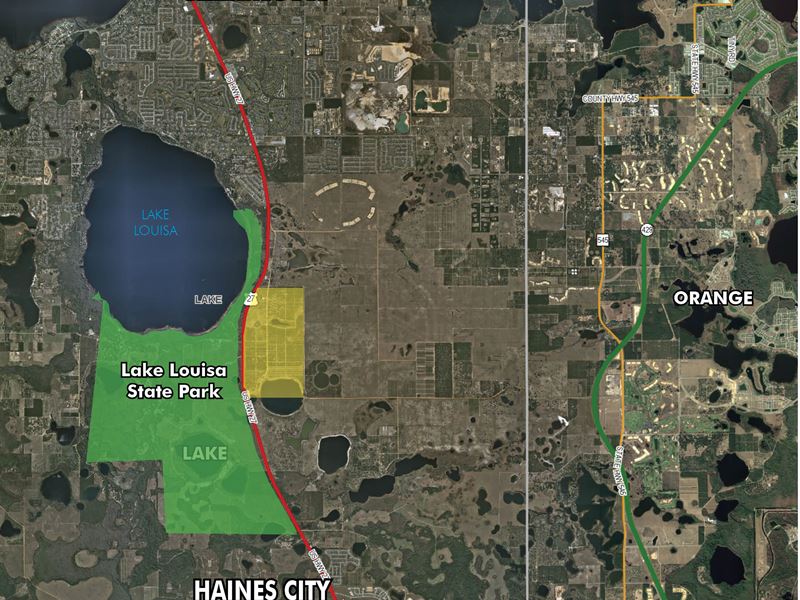 Ranch Description
Please see flyer for current availability information.

Current Activity to the Site:

There has been massive activity on the property that will benefit the rest of the remaining parcels. At this time, we have closed on the Phase I of a 150 +/- acre contract to Hanover Family Builders (Phase I closed end of December 2018, Phase II set to close in 2020). In addition to that, 243 +/- acres have been sold to Olympus Sports & Entertainment on June 21st, 2019. This project is a major professional sports training, wellness and recreational facility. The addition of Olympus to this site will have enormous impacts on value and marketability of the remaining parcels. In addition, it is estimated that Olympus will create approximately 6,000 jobs and billion in economic impacts to the region over a 10 year period. This facility will host amateur and professional athletes from around the world and will be "broadcast ready". A mix of multifamily and townhome units, more than 1,000 hotel rooms, about 860,000 square feet of retail and office space, and nine sport and civic venues equipped for showcasing a variety of traditional and non-traditional sport matches like those seen within the emerging online video game "esport" industry.

Utilities:

It is estimated that both water and sewer will be to site and stubbed out for "plug in" to the remaining land available during the 4th quarter of 2019.