Beautiful Land, Ez Access, $539/Mo
Patience Road : Newberry Springs, CA 92365
San Bernardino County, California
Expired Listing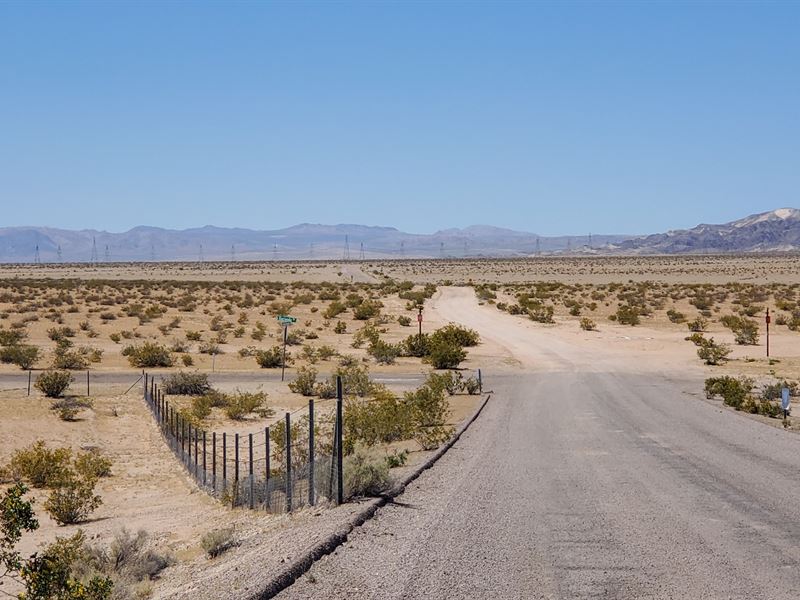 Ranch Description
Gorgeous large parcel north of Newberry Springs.

This one has Super easy access via Alvord Mountain Road, which is a county maintained road.

From Alvord Mt Road there are established right of ways for access along the east and north sides (Patience Rd and Doctrine Road).

See several nice clear maps attached in files below, demonstrating exactly what I just described.

Terrain is level to gently rolling.

See actual pictures taken at the land - this is an awesome property.

First 4 pictures are on the way to the property and the rest are at the property.

This acreage is available with easy owner finance.

Annual taxes are only - Cheap to hold on to for many years even if you don't develop right away.

Parcel Details:

San Bernardino County Apn: 0540-0000

Legal Description: Parcel MAP 3046 Parcel NO 6 EX MNL RTS Reservation OF Record.

Dimensions: 1,320' X 1,320' feet.

This land is "off Grid". Alternative means such as drilling a well, solar, etc shall be used if you build.

The land was mapped and surveyed when parcel was created.

If you need financing, here are the terms:

Purchase Price: get started: A Down Payment of + Closing Costs is to be paid via Paypal.

I will email the buyer a Paypal invoice upon being notified you are 100% ready to purchase this property.

Remaining balance of financed by a Contract for Deed with 2 options to choose from:

Option A: 18 months At 0% Interest - Monthly Payment of B: 36 months At 5% Interest - Monthly Payment of will add to monthly payment for prepayment of property tax.

A contract for deed will be sent to buyer upon receiving the Down Payment.

A Grant Deed will be issued upon completion of payments.

There are No HOA or POA dues and no time limit to build.

Title is free and clear and our taxes are always paid on time.

Note:

I encourage my buyers to use the land while on contract, enjoy it, make small improvements, etc.

I am selling vacant land - not entering into a "Landlord/Tenant" relationship...

That being said, if your intention is to live on this land right away - then you must also pay for it in full right away - 100% use requires 100% ownership.

I need to mention this because I've had a few folks who presumptuously assumed since they paid a few hundred dollars to get into a land contract, they can now "move right in" and do as they please...