Simpson Creek 96 / 378 Acres
Loris, SC 29569
Horry County, South Carolina
Expired Listing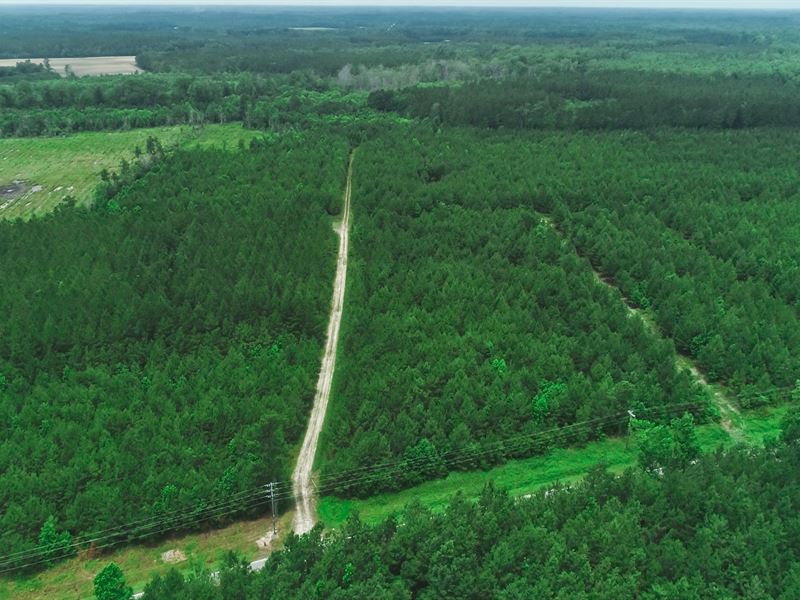 Ranch Description
.Investment Timberland Within 30 Minutes of the Grand Strand

The Simpson Creek 96 Tract is an investment-grade timberland property within minutes of South Carolina's Grand Strand.  Having a variety of timber types, the nearly 380-Acre tract features stands of natural pine and hardwoods, bottomland hardwoods and over 260 acres of managed pine plantations.  The pine plantations include 5 age classes ranging from 1 to 25 years, including 48 acres of once-thinned 17 year-old pines and 56 acres of 2004 plantations that are nearly ready to thin.  The internal road system and almost 5,000 feet of frontage on State Highway 66 provide excellent forest management and recreational access.

A Unique Array of Recreational Opportunities

There are few opportunities to acquire a productive timberland property that provides its owner with all the recreational possibilities of a nearly 400-Acre tract, and fewer that are within 30 minutes of one of the top beaches (Travel Channel, 2019) in the United States.  Outdoor pursuits and beach vacations are common interests for many, but are typically days apart for most.  Simpson Creek 96 brings those interests close enough to enjoy in the same day.  Where else could you spend family time on the beach, and close your day with some tractor therapy.  Perhaps you spend a day on food plots or trail cameras, and enjoy the Grand Strand's dining and entertainment opportunities that evening.  The habitat types on the property attract a variety of game and non-game species.  Deer & turkey are plentiful, bear are common enough to be seen, and several locations on the property are suitable for game patch or dove field establishment.

A Quiet Location Near a National Destination

The Simpson Creek 96 Tract is only 20 minutes from Conway, 25 miles to Myrtle Beach, 30 minutes from North Myrtle Beach and just over an hour from Florence.