Search Saved
Email Sent
Joe Colucci : theLANDsite.com, Inc
Pro Ranch Seller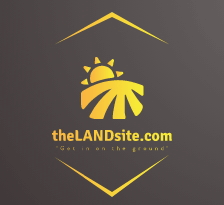 I've been selling discounted real estate over the internet for the past 21 years exclusively. I own all the properties listed outright with no outstanding Deeds of Trust, Mortgages, or Promissory notes. My prices are well below what the market predicates and is usually 25-35% below comparative market values. 95% of my sales have been over the internet and the remaining were sold via the MLS with a realtor for market value. ALL property taxes are current and there are no liens or encumbrances. Prior to 23 years selling my own real estate, I worked in Architectural firms and was a Project Engineer for a major Las Vegas General Contractor. There I had well over 20 years practical experience in design, producing working drawings, dealing with municipal agencies having jurisdiction such as Planning and Building Departments, to actual field implementation and inspection making sure the subcontractors were building according to plans and specs. You can rest assured that when I sell you land which without none of the above would be possible you are getting a professional service well beyond what a local realtor would give. Please feel free to email, text or phone for any questions that you might have. I mostly buy properties that I wouldn't mind keeping myself for the enjoyment and or investment potential.
N California in The Foothills Treed
20.01 Acres : Madeline : Lassen County : California : $24,999
Showcase Ranch
Here I have a 20.01 acre completely treed property (well over 200 trees) located at the foot of the Anderson Mountains in the Moon Valley Ranch subdivision Unit 2. It's located on Aspen Trail and has fantastic views of the Madeline Plains below. Deer and Pronghorn Antelope abound here as well as...
Showcase
20.01 Acres : $24,999
Madeline : Lassen County : CA
Termo, California. 19.9 acres. 30 miles plus or minus from the Lassen County seat of Susanville, off highway 395 along the eastern Sierra. This area is known as Moon Valley Ranches, and the property in question is in the Madeline Plains, which consists of thousands of acres of a flat alpine...
19.90 Acres : $19,999
Termo : Lassen Co : California